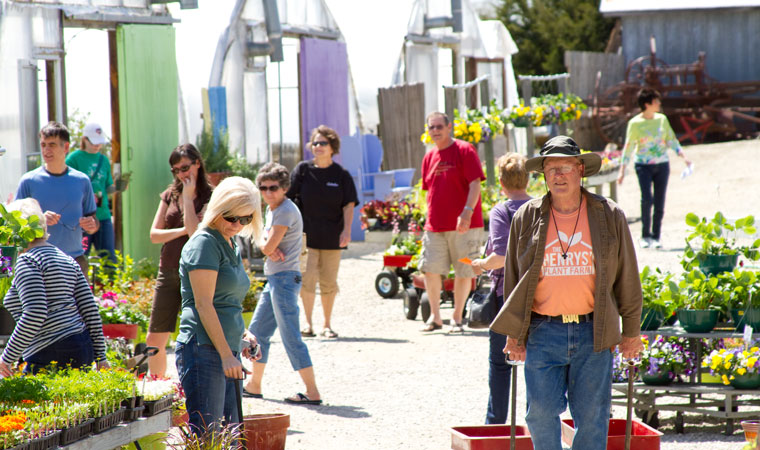 Who we are & what we do
We love plants, their forms, fragrances and textures delight us. By growing the highest quality plant for you, our customers, we hope to lure you into the beauty and vitality of the plant world. To truly appreciate just one plant is to grow in appreciation of the entire world of life. Join us and expand your view.
At the farm you'll find more that just plants, we have spent many hours planting and growning our Family Gardens display gardens for all to enjoy. Our display gardens harbor a peaceful water garden with Koi, goldfish, frogs and dragonflies. A tower view of the 30' butterfly garden and a morning glory tunnel will entertain the kids. Leaping lambs in the spring, roaming peacocks and graceful alpaca will round out your visit. See you soon!